Top Ice Cream Shops in Milton
This weekend is going to be another scorcher, so what's better than taking the family out for an ice cream treat ? We've got the top 5 options in Milton - you may want to try them all ! 🍦
Jay's Ice Cream & Sunshine's Gelato
Has been proudly serving Milton residents since 1997! They are an old fashioned ice cream scoop shop located in the heart of Milton ON.
Ice cream is serves by the scoop on cones or in cups, create wonderful sundaes and some of the thickest milkshakes around.
They've got something for everyone....milk free, sugar free, gluten free, low fat, and no fat options available.
Hours: 12 pm - 8:30 pm
146 Main Street East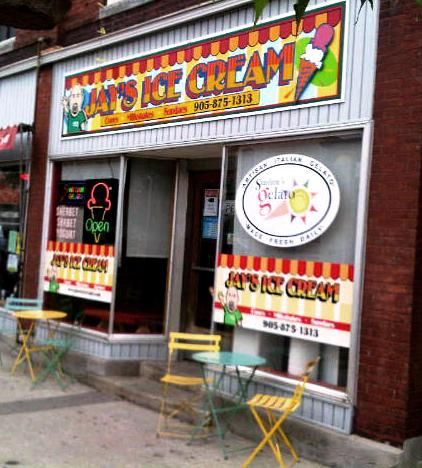 Marble Slab Creamery
made fresh in-store with Real Canadian Dairy. We offer more than 50 flavours of ice cream and 30 mixins – fruits, nuts, candies, chocolates and cookies – that add that extra something special to your treat! We even bake and hand-roll our waffle cones in-store too!
Hours: 11 am - 10 pm
1003 Maple Ave
(near Home Depot)

Thinking Of Selling?
We provide a full-service solution to help you sell your home using Facebook ads, email marketing, and custom property pages.
Great Marketing Sells